TEFL courses in Bangalore
TEFL Bangalore
Pursue your dream of an international career in teaching EFL/ESL with an in-class TEFL course and take the first step towards a global career of teaching and travelling. Bangalore is among the fastest progressing cities in Asia and charms its visitors with its flourishing IT sector and cutting-edge biotech industry not to forget the warmth and innovative spirit of the Bangaloreans. You can enjoy your stay in the IT Hub of India as ACT provides a scope to hone/upgrade your teaching EFL/ESL skills and techniques to meet the international standards while soaking in the spirit of the city and making memories of a lifetime.
Intensive program covering 3 weeks' duration
Upgraded curriculum
Experienced and accomplished trainers
Globally accepted certificate from ACT
Take TESOL Canada Board Exam and get certified
Pay and opt for Cambridge TKT exam to receive the prestigious Cambridge certificate
Varied job prospects on a global level
Get the scope to taste the culture and colours of Bangalore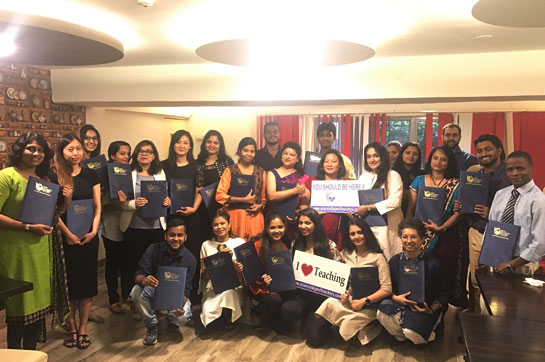 In Class TEFL Bangalore
The in-class TEFL program in Bangalore has a detailed curriculum that will equip you with the methodologies required to teach in classrooms globally. The 120 hrs course aims at acquainting you with upgraded approaches and methods to help students belonging to various age groups with proper English skills like reading, writing, listening and speaking. The course also emphasises lesson planning, classroom management and evaluation skills. Bangalore, the IT capital of India, is the perfect place for pursuing a course in TEFL. Read More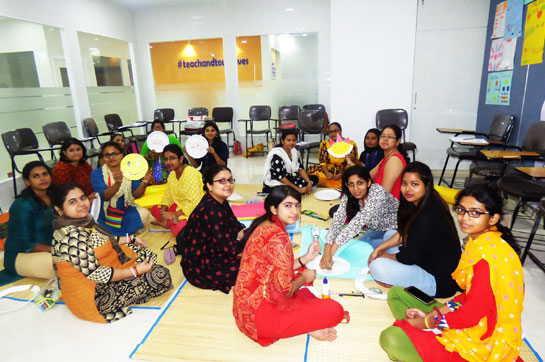 Online TEFL courses in Bangalore
ACT has designed online TEFL courses for the working professionals or those who are unable to avail the in-class courses. The online courses provide you with the flexibility to learn and gain knowledge at your own pace and timing. The online TEFL program comes in Certificate, Diploma and PG Diploma levels providing an in-depth knowledge in EFL/ESL teaching right from the basics to an advanced level.
120 Hours of International TEFL Certificate Program
120 Hours of International TEFL Certificate Program is a concise course that aims to increase your chances of working as an English teacher abroad, which is the appropriate career choice for someone who has a passion for teaching and travelling. The field of TEFL is evolving with each passing day along with the demand for certified EFL/ESL teacher. The certificate course covers all the necessary techniques and methods to hone your teaching skills and give a boost to your confidence. Read More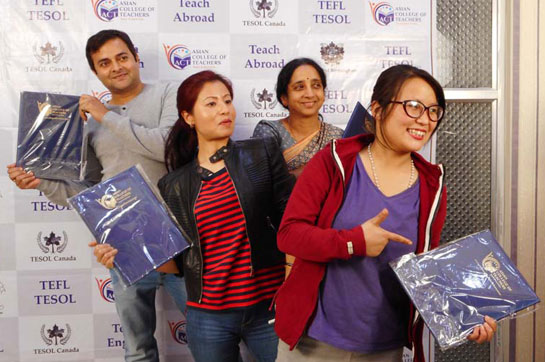 220 Hours of International TEFL Diploma Program
220 hours of International TEFL Diploma course offered by ACT in an online mode aims to train the aspiring as well as experienced teachers who are willing to work abroad as an EFL/ESL teacher. This calls for a thorough understanding of the EFL/ESL teaching methods along with the up-to-date approaches to make every TEFL classroom productive and interesting. The International Diploma course will prepare you to be a part of international TEFL classrooms and make a difference in the lives of learners belonging to various age groups and cultural backgrounds. Read More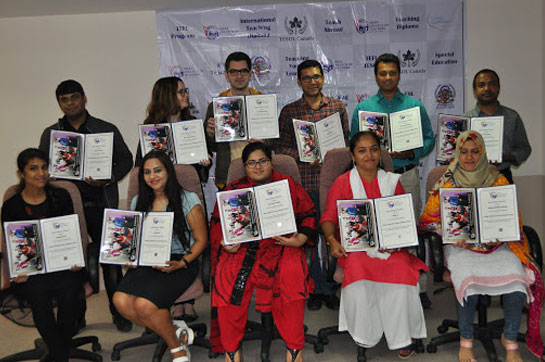 280 Hours of TEFL Advanced Diploma Program
280 Hours of TEFL Advanced Diploma Program offered by ACT is an exclusive program that comprises of detailed curriculum for advanced learners planning a long term career in TEFL/TESOL. The course is designed for both aspirants as well as working professionals willing to pursue their career as an EFL/ESL teacher along with the prospect to travel across the world. The program will open up newer avenues on successful completion of the course and provide you with the opportunity to teach English across classrooms globally. Read More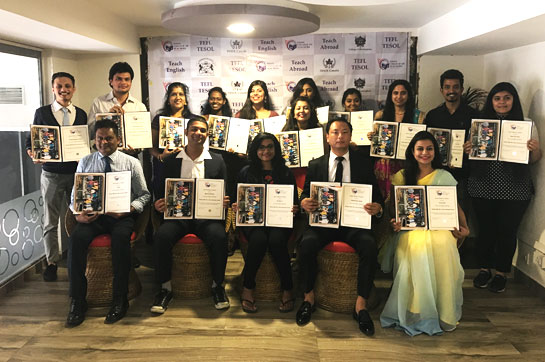 400 Hours of International P G Diploma in TEFL
International P G Diploma in TEFL course offered by Asian College of Teachers has been designed in a way keeping in mind the needs of the TEFL professionals willing to learn the latest advancements in the field of teaching and training and excel in it. 400 hours International P G Diploma in TEFL acquaints the candidates with the finer nuances of teaching English as a Foreign Language and teaching methodologies, along with the knowledge on Train the Trainer, Education Management and Special Education. Read More